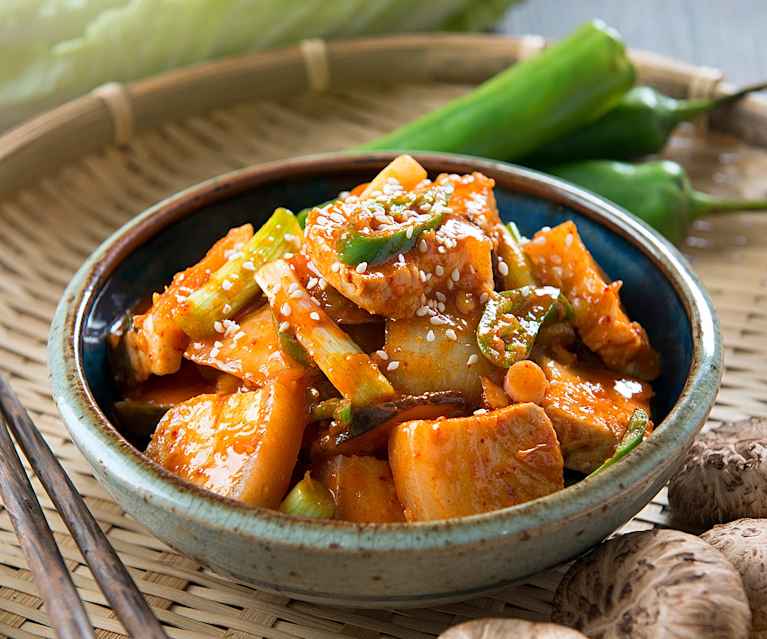 TM6 TM5
Kompatible Versionen
Achtung: Dieses Rezept erfordert eine spezielle Gerätekombination und ist nicht mit anderen Geräten kompatibel.
TM6
TM6 + Thermomix Friend
TM5
TM5 + Thermomix Friend
TM31
Stir Fried Pork Belly Slices with Kimchi
Schwierigkeitsgrad
Die meisten unserer Rezepte sind einfach. Manche sind etwas herausfordernder: und zwar jene, die als mittel oder fortgeschritten bewertet sind.
Arbeitszeit
Dies ist die Arbeitszeit, die du benötigst, um diese Mahlzeit zuzubereiten.
Gesamtzeit
Dies ist die Zeit, die benötigt wird, um das Gericht von Anfang bis Ende zuzubereiten: Marinieren, Backen, Kühlen usw.
Portionen
Dies zeigt an, auf wie viele Portionen dieses Gericht zugeschnitten ist.
Zutaten
50 g cooking oil
60 g onions, cut in slices
3 fresh shiitake mushrooms, cut in slices
1 fresh green chilli, cut in slices
1 pinch salt
1 pinch white pepper powder
20 g garlic cloves
2 cm fresh ginger
100 g pork belly, skinless, cut in thin slices (0.3 cm)
150 g kimchi (Korean fermented vegetable)
1 tbsp rice wine
1 tbsp gochujang (Korean chilli paste)
1 tbsp spring onions, white part only, chopped
3 - 4 drops sesame oil
1 tsp white sesame seeds, toasted, to garnish
---
Nährwerte

pro 1 portion

Brennwert

1499.3 kJ / 358.3 kcal

Eiweiß

5.9 g

Kohlenhydrate

21.5 g

Fett

27.8 g

Ballaststoffe

3.2 g
---
Alternative Rezepte
Hakka Char Yoke (Braised Pork With Black Fungi And Fermented Bean Curd)
55 Min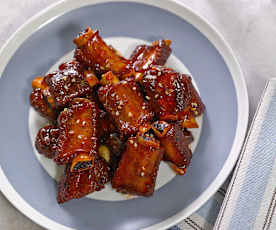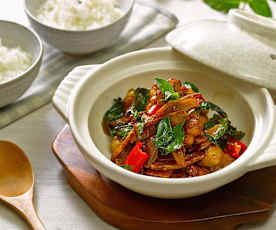 Taiwanese three cup chicken
20 Min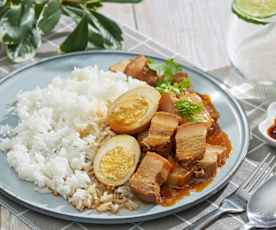 Tau Eu Bak (Braised Soy Sauce Pork Belly)
1 Std. 50 Min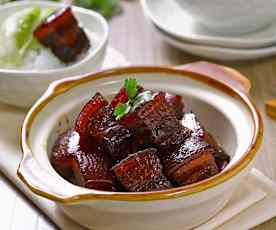 Vietnamese Lemongrass Pork Strips
30 Min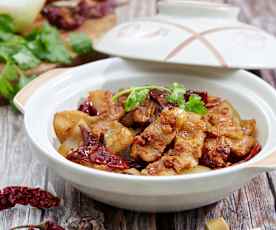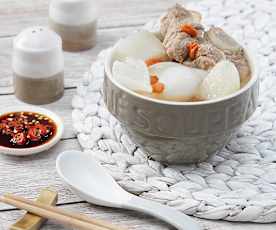 White Radish Pork Rib Soup
3 Std.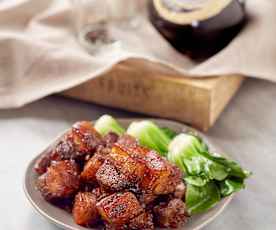 Stewed Pork Belly With Rose Wine
50 Min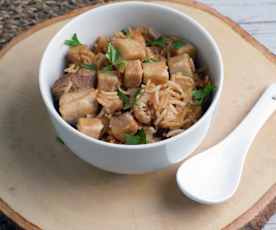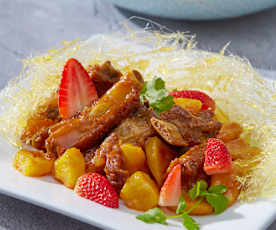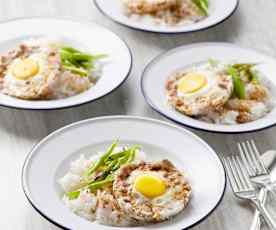 Steamed Pork Patty With Rice
25 Min