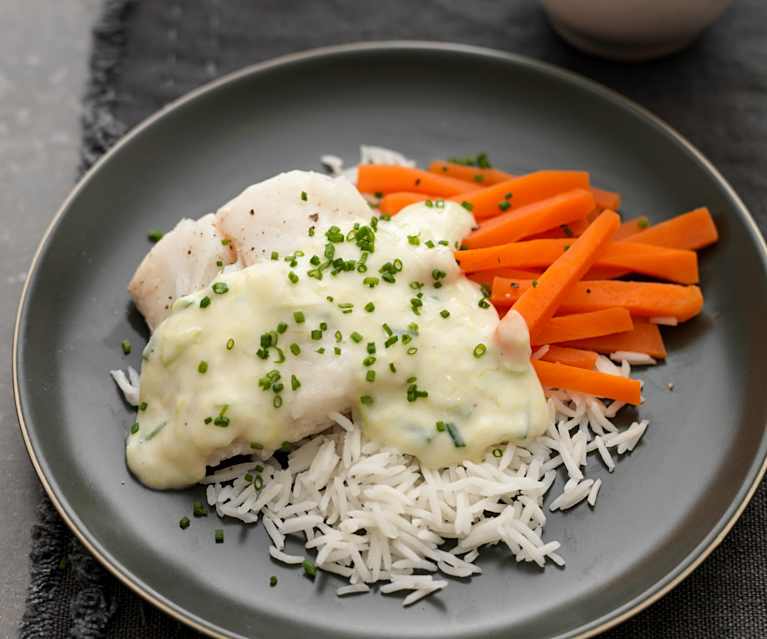 TM6 TM5 TM31
Kompatible Versionen
Achtung: Dieses Rezept erfordert eine spezielle Gerätekombination und ist nicht mit anderen Geräten kompatibel.
TM6
TM6 + Thermomix Friend
TM5
TM5 + Thermomix Friend
TM31
Poached Cod with Leek Sauce, Steamed Carrots and Basmati Rice
Schwierigkeitsgrad
Die meisten unserer Rezepte sind einfach. Manche sind etwas herausfordernder: und zwar jene, die als mittel oder fortgeschritten bewertet sind.
Arbeitszeit
Dies ist die Arbeitszeit, die du benötigst, um diese Mahlzeit zuzubereiten.
Gesamtzeit
Dies ist die Zeit, die benötigt wird, um das Gericht von Anfang bis Ende zuzubereiten: Marinieren, Backen, Kühlen usw.
Portionen
Dies zeigt an, auf wie viele Portionen dieses Gericht zugeschnitten ist.
Zutaten
200 g basmati rice
2 tsp fine sea salt
1000 g water
400 g carrots, cut in matchsticks (5 mm)
400 g leeks, cut in pieces (5 mm)
4 cod fillets, skin and bones removed (approx. 500 g total weight)
450 g milk
10 white peppercorns
50 g plain flour
½ tsp ground black pepper, or to taste
1 tsp mustard powder
5 - 10 sprigs fresh chives, cut in pieces
---
Nährwerte

pro 1 portion

Brennwert

1835 kJ / 439 kcal

Eiweiß

34.2 g

Kohlenhydrate

65.9 g

Fett

4.3 g
---
Alternative Rezepte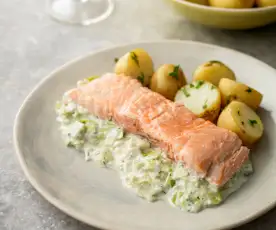 Salmon and Leek Parcel with New Potatoes
1 godz.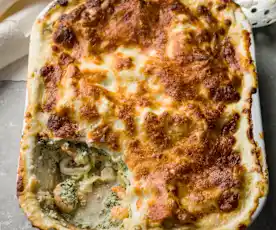 Christmas Eve Lasagne - Lasagne della vigilia di Natale
1sa 45 dk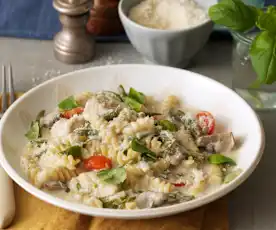 Pasta with chicken, mushrooms and green beans
40min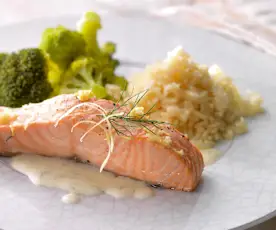 Salmon with Broccoli, Rice and Dill Sauce
45min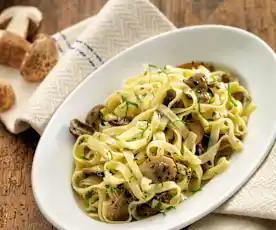 Tagliatelle with Porcini Mushrooms
1 godz.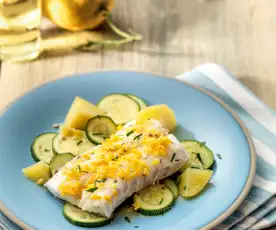 Salmon in Mushroom Cream Sauce with Potatoes
50 Min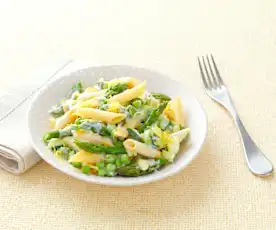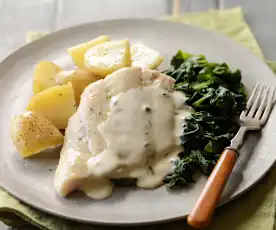 Steamed smoked haddock with new potatoes and spinach
45min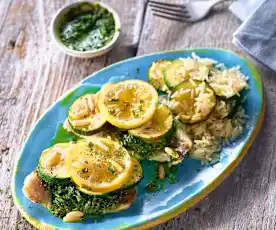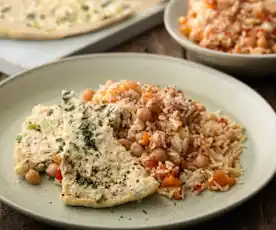 Steamed Chicken Frittata with Vegetable Rice
40min
Mackerel and Lemon Trofie
30min