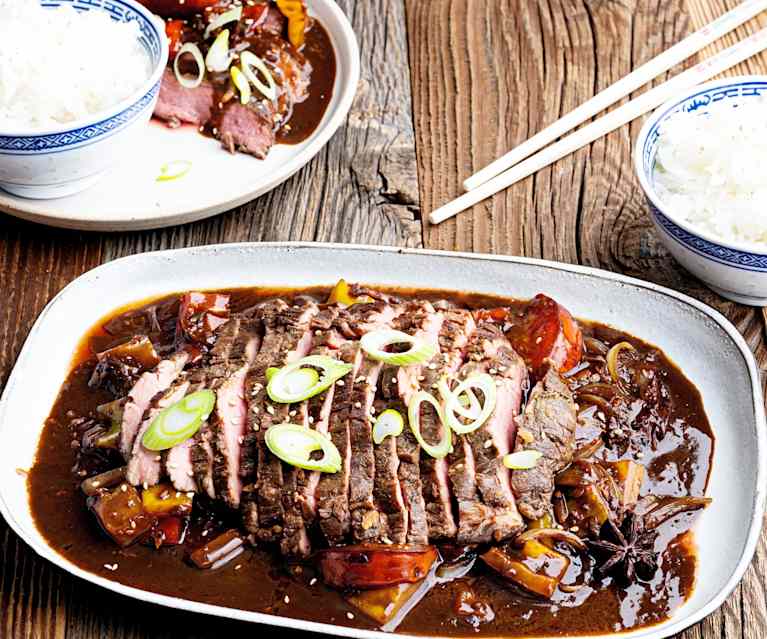 TM6
Kompatible Versionen
Achtung: Dieses Rezept erfordert eine spezielle Gerätekombination und ist nicht mit anderen Geräten kompatibel.
TM6
TM6 + Thermomix Friend
TM5
TM5 + Thermomix Friend
TM31
Sous-Vide Cantonese-Style Beef with Tomatoes and Onions
Schwierigkeitsgrad
Die meisten unserer Rezepte sind einfach. Manche sind etwas herausfordernder: und zwar jene, die als mittel oder fortgeschritten bewertet sind.
Arbeitszeit
Dies ist die Arbeitszeit, die du benötigst, um diese Mahlzeit zuzubereiten.
Gesamtzeit
Dies ist die Zeit, die benötigt wird, um das Gericht von Anfang bis Ende zuzubereiten: Marinieren, Backen, Kühlen usw.
Portionen
Dies zeigt an, auf wie viele Portionen dieses Gericht zugeschnitten ist.
Zutaten
Sous-Vide Beef
2 flank steaks (approx. 14 oz ea.)
1 oz fresh ginger, in slices (½ in.)
3 garlic cloves
1 ½ oz soy sauce, dark
2 oz soy sauce, light
1 oz toasted sesame oil
1 tbsp oyster sauce
2 tsp brown sugar
2 - 3 pinches ground cloves (optional)
2 star anise
water, to fully submerge bags (not higher than the max. fill mark)
1 oz lemon juice, freshly squeezed (approx. ½ lemon) (see Tip)
oder 1 tsp ascorbic acid (vitamin C powder)
cold water, to fill bowl, to cool
Stir-Fried Vegetables
2 oz water, plus 1½ tbsp extra to mix with corn starch
2 tbsp rice wine (see Tip)
2 tbsp rice vinegar
1 tbsp corn starch
3 tbsp oil, divided
4 oz yellow onions, cut into wedges
5 ½ oz tomatoes, cored, cut into 8 wedges
5 ½ oz mixed bell peppers, red and yellow, cut into strips
1 spring onion, in slices (approx. ½ in.) to garnish
sesame seeds, to garnish
cooked rice, to serve (see Tip)
---
Nährwerte

pro 1 portion

Brennwert

2437.2 kJ / 582.5 kcal

Eiweiß

46.5 g

Kohlenhydrate

14.5 g

Fett

36.3 g

gesättigte Fettsäuren

9 g

Ballaststoffe

2.8 g

Natrium

1237.8 mg
---
Alternative Rezepte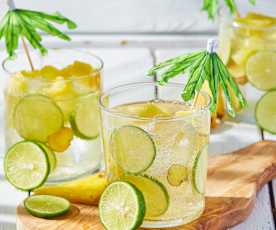 Pineapple Infused Gin and Tonic
26 Std. 15 Min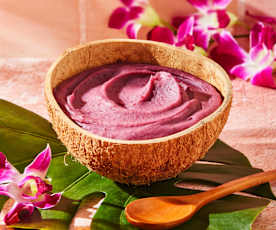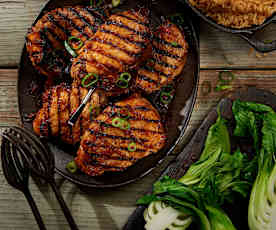 Korean Style Pork Chops with Spicy Rice and Steamed Bok Choy
1 Std. 5 Min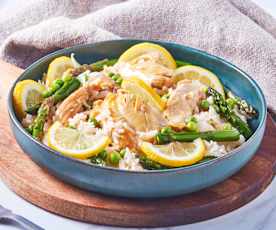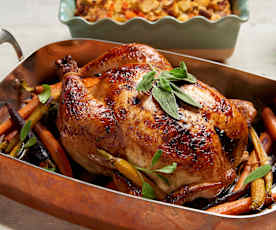 Orange Roast Chicken with Bacon Stuffing
2 Std. 5 Min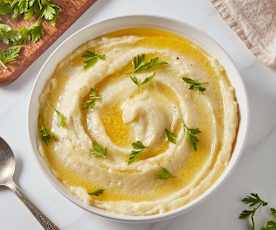 Peeler Mashed Potatoes (Metric)
35 Min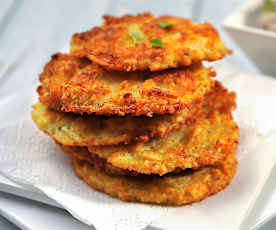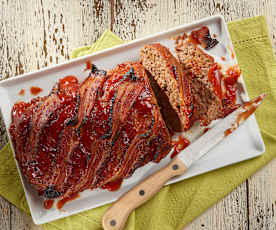 Thanksgiving Stuffing Meatloaf
1 Std. 30 Min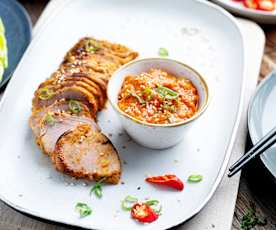 Sous-Vide Korean Style BBQ Pork Loin
4 Std. 50 Min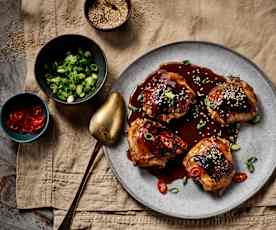 Sous-Vide Teriyaki Chicken Thighs (TM6)
2 Std.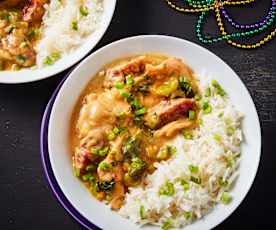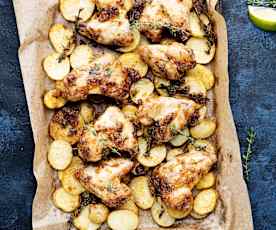 Sous-Vide Citrus Chicken Wings with Potatoes
5 Std. 45 Min