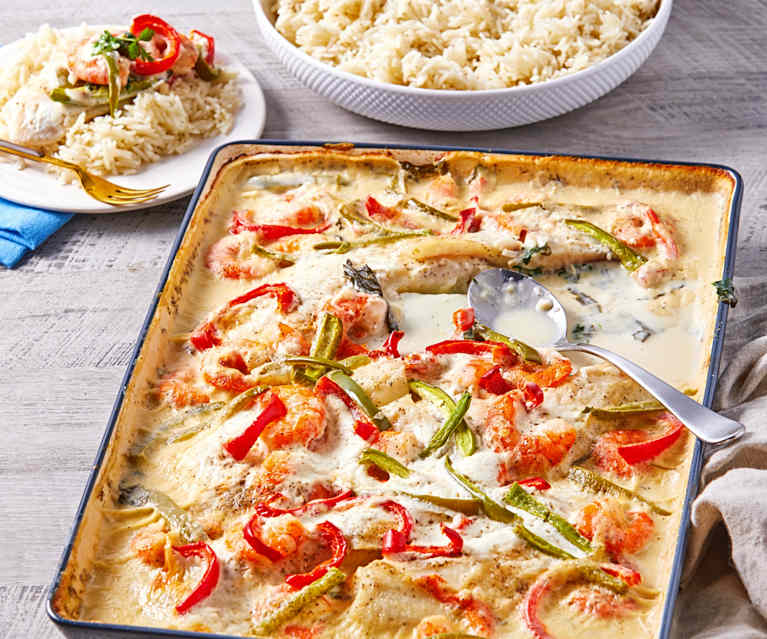 TM6
Kompatible Versionen
Achtung: Dieses Rezept erfordert eine spezielle Gerätekombination und ist nicht mit anderen Geräten kompatibel.
TM6
TM6 + Thermomix Friend
TM5
TM5 + Thermomix Friend
TM31
Baked Fish with Shrimp, Vegetables and Basmati Rice (Ben)
Schwierigkeitsgrad
Die meisten unserer Rezepte sind einfach. Manche sind etwas herausfordernder: und zwar jene, die als mittel oder fortgeschritten bewertet sind.
Arbeitszeit
Dies ist die Arbeitszeit, die du benötigst, um diese Mahlzeit zuzubereiten.
Gesamtzeit
Dies ist die Zeit, die benötigt wird, um das Gericht von Anfang bis Ende zuzubereiten: Marinieren, Backen, Kühlen usw.
Portionen
Dies zeigt an, auf wie viele Portionen dieses Gericht zugeschnitten ist.
Zutaten
Baked fish
6 - 8 firm white fish fillets (approx. 35 oz)
1 tsp fine sea salt, plus 1-2 pinches to season fillets, to taste
1 tsp freshly ground black pepper, plus 1-2 pinches to season fillets, to taste
3 ½ oz fresh baby spinach
14 oz fresh raw shrimp, peeled, deveined
oder 14 oz fresh mussels, well scrubbed and debearded
12 oz light whipping cream
7 oz goat cheese, in pieces
1 tbsp vegetable stock paste
2 mixed bell peppers, green and red, deseeded, julienned
35 oz water, to clean
Rice
14 oz white basmati rice
1 tsp fine sea salt, to taste
1 tsp freshly ground black pepper, to taste
1 ½ oz extra virgin olive oil
22 oz water
1 tbsp chicken stock paste
---
Nährwerte

pro 1 portion

Brennwert

3720 kJ / 889 kcal

Eiweiß

53 g

Kohlenhydrate

60 g

Fett

48 g

gesättigte Fettsäuren

24 g

Ballaststoffe

2 g

Natrium

1105 mg
---
Alternative Rezepte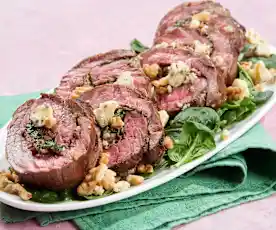 Mushroom and Blue Cheese Stuffed Flank Steak
1 Std. 40 Min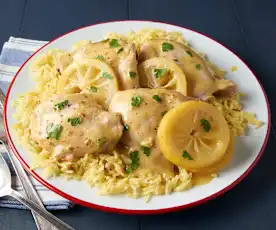 Lemon Rosemary Chicken and Rice
55 Min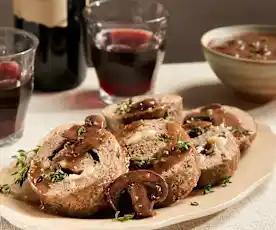 Meatloaf with Mushroom Sauce
1 Std. 30 Min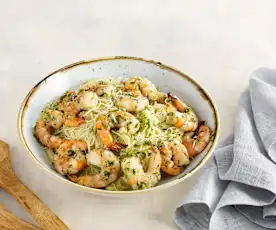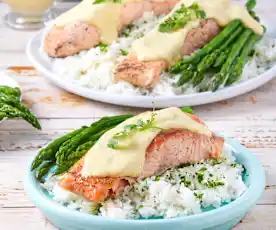 Salmon with Lemon Hollandaise, Asparagus and Rice
45 Min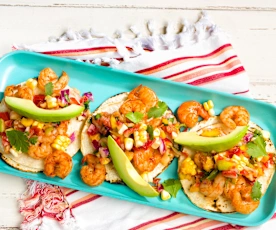 Shrimp Tacos with Denver Salsa
25 Min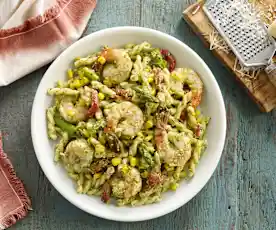 Shrimp Pasta Salad with Cilantro Pesto
35 Min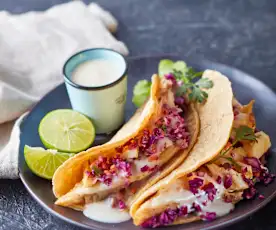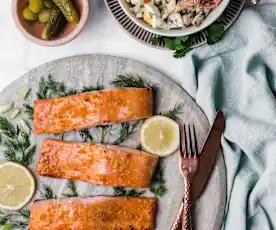 Citrus-Glazed Salmon with Roasted Cauliflower Salad
1 Std.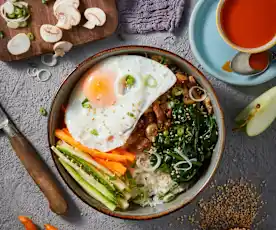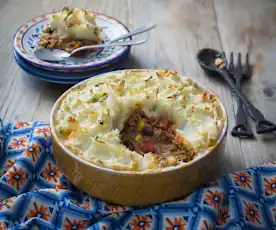 Southwestern Shepherd's Pie
2 Std. 5 Min