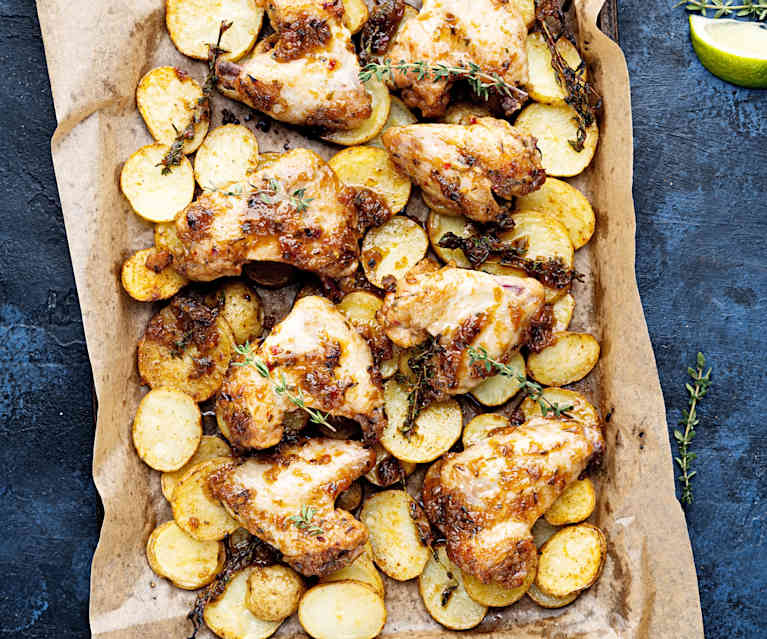 TM6
Kompatible Versionen
Achtung: Dieses Rezept erfordert eine spezielle Gerätekombination und ist nicht mit anderen Geräten kompatibel.
TM6
TM6 + Thermomix Friend
TM5
TM5 + Thermomix Friend
TM31
Sous-Vide Citrus Chicken Wings with Potatoes
Schwierigkeitsgrad
Die meisten unserer Rezepte sind einfach. Manche sind etwas herausfordernder: und zwar jene, die als mittel oder fortgeschritten bewertet sind.
Arbeitszeit
Dies ist die Arbeitszeit, die du benötigst, um diese Mahlzeit zuzubereiten.
Gesamtzeit
Dies ist die Zeit, die benötigt wird, um das Gericht von Anfang bis Ende zuzubereiten: Marinieren, Backen, Kühlen usw.
Portionen
Dies zeigt an, auf wie viele Portionen dieses Gericht zugeschnitten ist.
Zutaten
Marinade
2 oz yellow onions, peeled, halved
2 garlic cloves, peeled
1 ½ oz spring onions, sliced (¼ in.)
2 pinches ground chili
1 in. fresh ginger, to taste, peeled, sliced (⅛ in.)
1 sprig fresh thyme, leaves only
½ oz brown sugar
1 pinch ground cinnamon
1 oz orange juice, freshly squeezed
1 oz lime juice, freshly squeezed
1 - 2 tbsp soy sauce, to taste
2 tsp honey
1 ½ oz extra virgin olive oil
1 tsp salt
½ tsp ground black pepper
8 chicken wings
Sous-Vide Chicken Wings with Potatoes
water, to fully submerge bags (not higher than max. fill mark)
1 oz lemon juice (approx. ½ lemon) (see Tip)
oder 1 tsp ascorbic acid (vitamin C powder)
17 ½ oz Yukon gold potatoes, with skin, in slices (approx. ¾-1 in.)
2 tbsp extra virgin olive oil
1 tsp ground sweet paprika
1 tsp salt
2 pinches ground black pepper
1 - 2 tbsp brown sugar
3 sprigs fresh thyme
---
Nährwerte

pro 1 portion

Brennwert

2370 kJ / 566.5 kcal

Eiweiß

25.5 g

Kohlenhydrate

37 g

Fett

36 g

gesättigte Fettsäuren

7.8 g

Ballaststoffe

4 g

Natrium

0.8 mg
---
Alternative Rezepte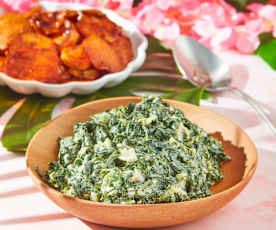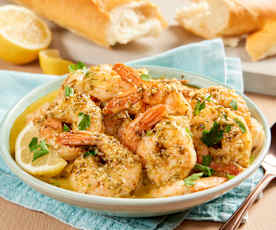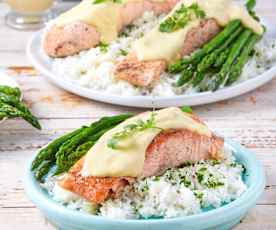 Salmon with Lemon Hollandaise, Asparagus and Rice
45 Min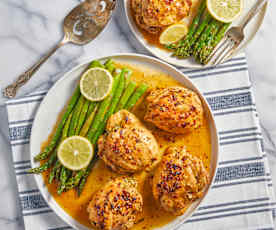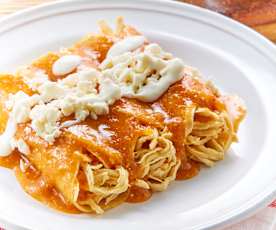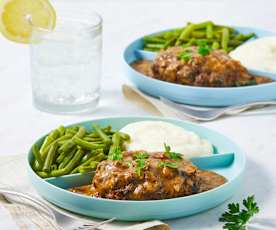 Salisbury Steak TV Dinner
1 Std.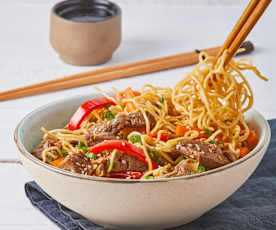 Asian Stir Fry with Noodles
1 Std. 5 Min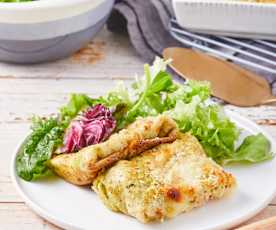 Chicken with Creamed Spinach Crepes
1 Std. 50 Min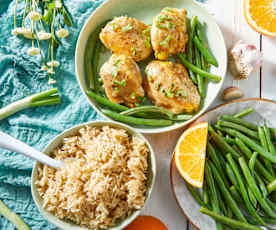 Orange Garlic Chicken with Rice
50 Min
Chicken Breasts Au Gratin in Chipotle Salsa (Ben)
1 Std.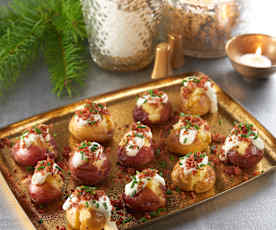 Baby Potatoes with Prosciutto Dust
50 Min